Dreamscapes
The dreamscapes were all shot in France and originally exhibited at the Grenier de Challoux gallery, France. Working with studio lighting in the forest from day into night the final pieces are a mixture of different exposures stitched together to give an infinite depth of field and amazing shadow detail. The aim was to Create technically beautiful images with the feeling of a surreal dreamscape environment and a suggestion of an off camera narrative. As with all of my comp work I wanted them to have an ephemeral hyper real quality without ever looking like a computer generated image.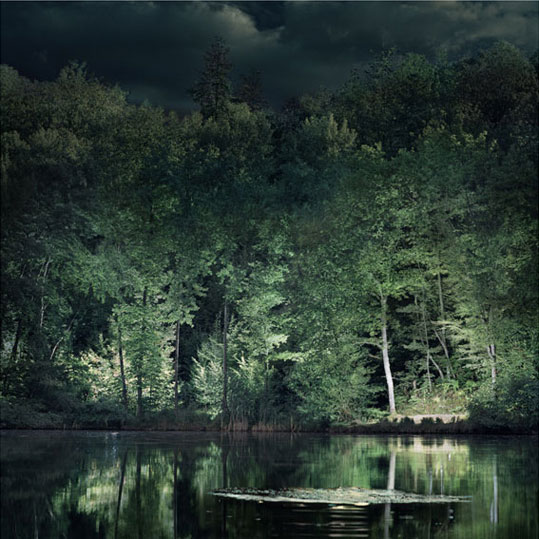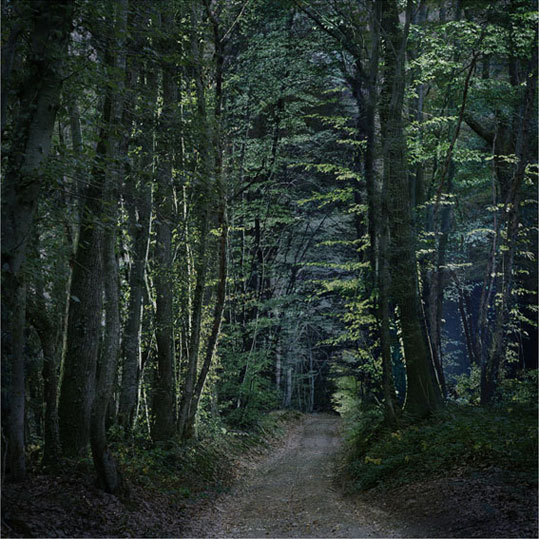 Nightscapes
These images were all shot at the end of day on Bondi beach in a ten-minute window when the balance of streetlight and daylight made for the perfect exposure. I wanted the images to have the aesthetic beauty of a landscape but still have a human element that tells a narrative about a moment and explores our relationship with the Ocean.
The works were first shown at the Blender gallery in Sydney and then went on to win a place in PX3 and were exhibited in New York and Paris.
Canopy
Shooting up into the forest canopy this series of images explores the beauty of the organic shape in a collage of natural form and light.
The series was all shot in camera thus allowing the images to have an organic quality with all the abstract patterns created by chance
using the light through the forest canopy.
Transience
The works from the Transience series are taken and presented in many layers using multiple exposures. They aim to work outside of the traditional photographic element of time. The camera provides the frame but the objects and people within the frame are either departing or arriving as all matter passes in and out of existence. The series was Originally shown as part of the 3View exhibition at United Galleries in Sydney.
Tarp nation
Tarp Nation is a body of work exploring the magic of the Australian tarp cities constructed out in the bush as people spend their summer holidays under the stars.
Shower series
This series was commissioned by the "International gallery Space" 125 Magazine. The publication is printed Bi annually and each issue is themed. This was for their music issue with the brief of singing and dancing in the shower.